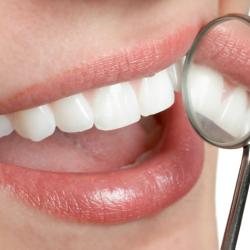 Cosmetic dentistry allows us to create a beautiful smile that is perfectly suited to your facial features and skin tone. At Ingram Dental Centre we can provide a full range of cosmetic dentistry treatments to enhance the overall appearance of your teeth. Call now to consult with one of our dentists and see how we can help provide you with that beautiful smile you always wanted.
Veneers
Veneers are thin pieces of durable, natural looking porcelain shaped to your tooth and cemented in place. They are ideal to repair chipped, cracked, crooked, worn, improperly sized or spaced teeth and are an excellent alternative to crowns.
Whitening
Over time your teeth can become darkened and stained from tea, coffee, wine, smoking and aging. At Ingram Dental Centre we have a few ways to brighten up your smile including in office whitening and take home whitening kits. We can also create custom whitening trays personalized to fit your teeth to ensure whitening compounds get to and stay where they will be most effective.